Please join us for the launch of Stephen's second book published this summer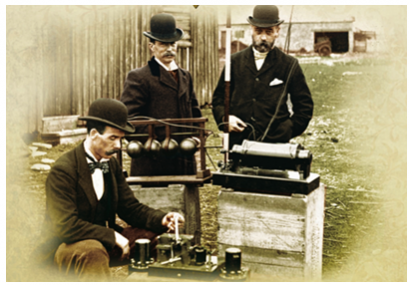 Many of the high street names that meet our twenty-first century needs began with men and women who had ideas, imagination and sheer determination in a different age. Whether you are nine or ninety, shopping is a universal part of modern-day life, and in British Retail and the Men Who Shaped It Stephen looks at the people behind the corporations that built the modern-day high street and changed the way we shopped.
Meet Henry Curry, who began making bicycles to earn an income to support his family and went on to found Curry's PC World. James Wilkinson sold household goods in a quiet neighbourhood street in Leicester, and always offered a fair deal. He founded the Wilko's chain of retail stores. Thomas Cook was a Baptist preacher strongly opposed to alcohol. He organised the first-ever rail excursion to take workers away to an alcohol-free event in Loughborough, from which the worldwide Thomas Cook travel empire developed.
This book is a celebration of the people who, through self-belief and determination created the multi-million-pound retail businesses we use every day.
Please join us on Tuesday 11th September
Doors open at 2pm for complimentary drinks
 The illustrated talk commences at 2.30pm with a book signing at 3.30pm
Tickets are £5 in advance and £6 on the door and are on sale now in the Library