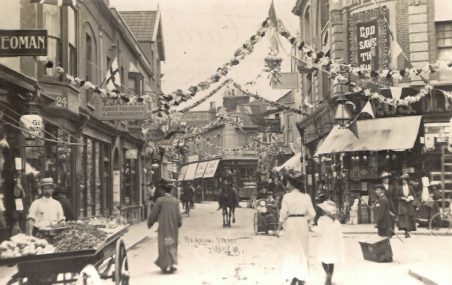 BRITISH RETAIL AND THE MEN WHO SHAPED IT, by STEPHEN BUTT, Pen & Sword Books, £19.99.
Back in 1917, it was a novel idea for customers could walk through a grocery store – or a grocereteria, as some were known – with a basket and select items from the shelves. When Clarence Saunders opened his first such store in Memphis Tennessee he called it Piggly Wiggly – charming and quirky, but hardly relevant to the super efficient highly organised popular shopping venues we know as supermarkets today.
This gem of marketing history is one of many from local author Stephen Butt's recently published book which is a fascinating account of the beginnings of many of Britain's best known retail outlets, which were often the result of enterprise by one man and often launched from a market stall or even a barrow.
Given Leicester's long standing reputation for successful business enterprise it is hardly surprising that there are many local names in this well researched volume by a well known local history specialist who has a score or so of published books to his credit.
Local names such as Wilkinson, Corah, Walker, Adderley, Curry, Joseph Johnson, Thomas Cook and George Davies are all here, with their early efforts to establish businesses based on a variety of products from socks to potato crisps, bicycles to holidays, while from elsewhere there are Boots, Lyons, Cadburys and many more.
In an era when the decline of the High Street is being attributed to the increase in on-line shopping, this is a reminder of how many retail giants began from tiny beginnings and as little as £10, developed by sheer hard work, self belief and an instinct for providing the public with what they needed and wanted, this history is timely and thought provoking.