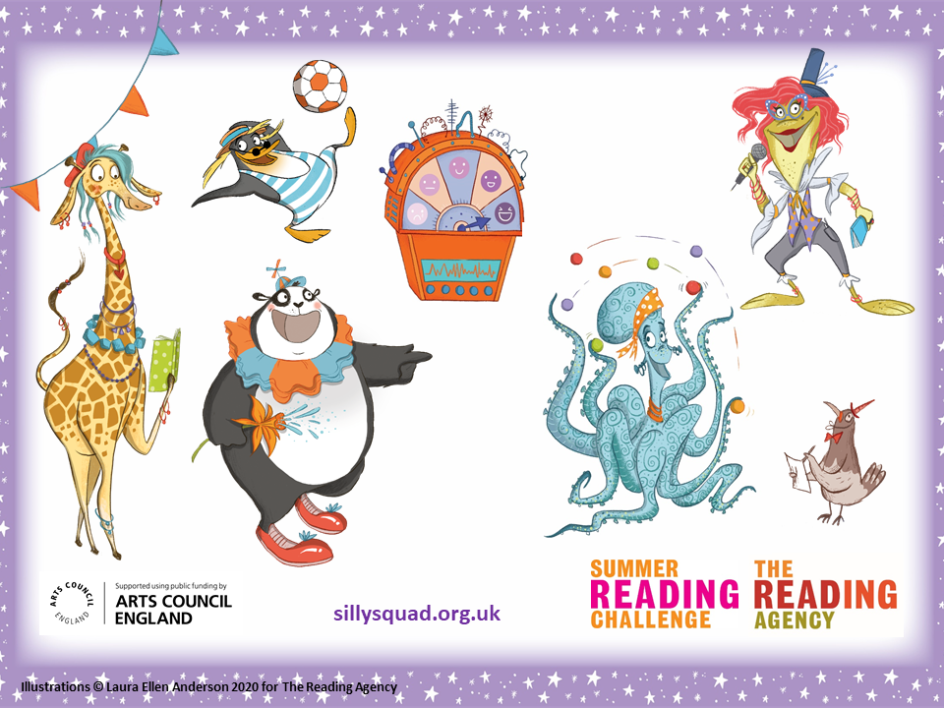 Every summer libraries across the UK hold their Summer Reading Challenge. This year there is still going to be one, it's just going to be a little bit different.
The theme this year is The Silly Squad and is all about funny books, happiness and having a laugh!
It is for children aged 4 – 11 years old and they can sign up for free on the Silly Squad website here
https://summerreadingchallenge.org.uk/
They can pick an avatar, discover awesome books to read, play games and
download free activities from the website. They can rate and review books to unlock badges, chat on a moderated page, and earn rewards.
If they read at least six books over the summer they'll get their own certificate!
ebooks and audio books can be obtained via Borrowbox
https://www.leicestershire.gov.uk/leisure-and-community/libraries/digital-library-services/ebooks
– and selected titles have no waiting list – please see here
Borrowbox books June
So get your children signed up so they can have some fun!