The UK is currently experiencing an ID fraud epidemic, so this is very timely.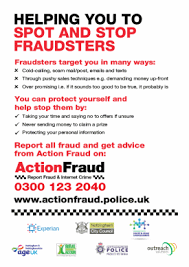 Welcome to an  illustrated talk on Tuesday 10th October from 1.30 – 3pm.  Free talk – this event is likely to be popular, please pop into the library or phone 0116 3053612 to reserve your place.
This event follows our well attended talk at the end of August.