Kibworth and Smeeton WI have been celebrating their 100th year at Kibworth Community Library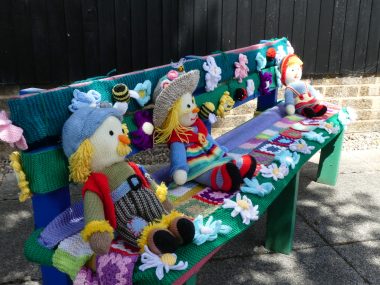 As part of the celebrations we have been Yarn Bombed!! By popular demand the display is staying up for another week.
Please come and see the amazing work that they have done in our garden and all along our railings!