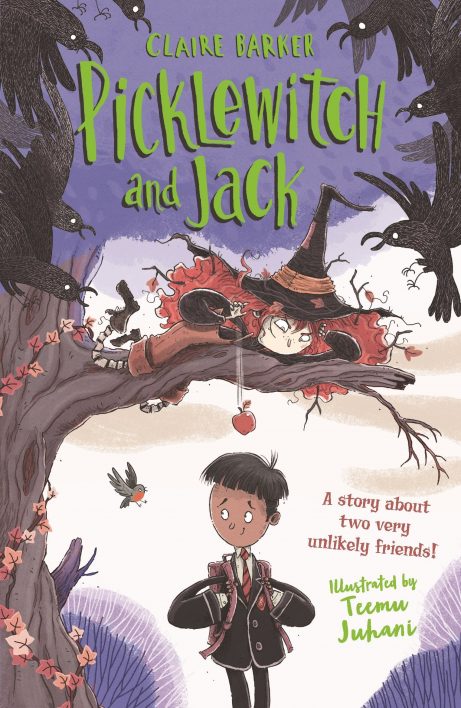 Jack and his family move into Rookery Heights, an old damp house full of creaks and corners: it is as spooky as it gets and to add to the scariness, Jack feels he is being watched.
Indeed he is – by a strange small girl called Picklewitch, who lives up a tree in the garden and has witch-like abilities, not always in a good way. She decides Jack is to be her best friend, which means trouble ahead, but fun and humour too.
This is a larky read for 9+ readers, with plenty of action and magic, while the spells, the jokes, the swearwords, the curses are comical rather than unpleasant, and good for reading out loud.