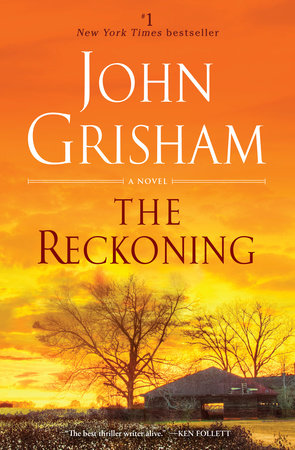 This hefty novel by a writer recognised as the master of legal fiction can hardly be termed a whodunnit, as within the first 15 pages, we know the killer. He is Pete Banning, head of a Mississippi cotton growing family, war hero, regular church goer – an impeccable character who calmly walks into his local Methodist church one morning and fires three shots into the Minister, Dexter Bell. Before he does this he informs his victim: "I've killed a lot of brave soldiers – you're the first coward.''
When the sheriff comes to arrest him, all Banning will say is: "I have nothing to say'', a phrase he repeats over and over again to all questioners, including his lawyer.
Like most of Grisham's books, this is very lawyerly, with lashings of court reporting, both regarding the jury's decision as to the manner of his execution, or the complex financial questions following it.
There are surprises along the way, often as shocking to the people involved as to the reader. Having begun at the end, Grisham then goes back over past events, including Banning's horrific experiences during the Pacific war, when he was missing, presumed dead. His homecoming is thus a shock to everyone and leads on to a complex demanding read which ultimately rewards the reader's persistence.