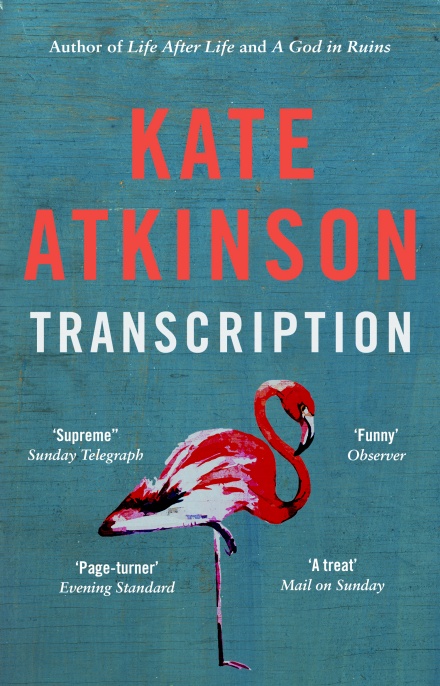 The story opens with 60-year old Juliet Armstrong dying in a fatal car accident. We learn that she has recently returned to the UK after a long spell abroad, that she has an adored son Matteo, the result of a brief liaison with an Italian musician. To this reviewer's disappointment, neither is ever mentioned in the ensuing narrative.
Instead, we learn that she was reluctantly recruited to the Security Service during the war, and subsequently became a producer with the BBC.
Basically this is a spy novel – but with a difference. Kate Atkinson's literary skills turn it into a comic one. MI5 is serious stuff, and Juliet's war weapon turns out to be an Imperial typewriter (though she does also conceal a Mauser in her handbag), hence the transcription of the title.
She may be used as a typist and a tea maker, but she is also a spy herself, has more than one identity, and holds her own among a remarkable cast of spy characters, including the daughter of a duke, a femme fatale and a fake Gestapo agent. There is espionage, counter espionage and even counter counter espionage. No wonder Juliet finds it confusing: so does the reader!
In addition to the characters who lead double, often triple lives, there is a body in a coal hole, strangulation with a Hermes scarf, whispers in art galleries, and folded newspapers left on park benches – and even invisible ink.
It's all a bit of a lark, and Atkinson's humour, wit, wisdom, literary references and clever writing render its complexities both fun and funny. It is not a quick read though: one to be savoured rather than devoured in a single sitting.