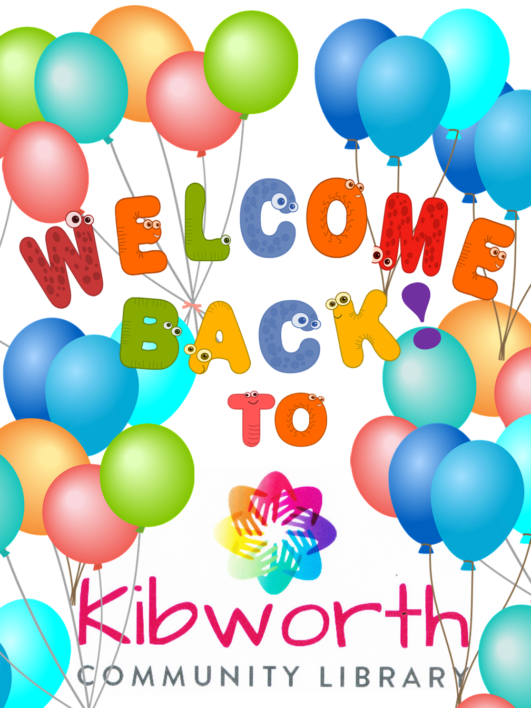 We are open!!
We are very excited to be welcoming you back
but like everywhere else we will not be quite the same as before.

OPENING HOURS
We will only be offering the book lending service and photocopying for now, and will also be opening for 4 shorter sessions per week.
Monday 2 – 4pm
Tuesday 10am – 12pm
Wednesday 2 – 4pm
Saturday 10am – 12pm
We're sorry but the public computers won't be available,
and there won't be any refreshments or use of the toilet.

SOCIAL DISTANCING
We'll limit the number of customers allowed in the
library at one time to 3 people or one family group, so please be prepared to queue for a little while. There is clear marking where to queue outside. Given the British weather it's best to bring a brolly!

You'll see signage to help maintain a 2 metre social distancing,
a lovely one-way system and protective screens up at the desk.
In line with government instructions we ask that you please wear a face covering or mask while in the library.

LIBRARY CLEANLINESS
The library will be cleaned before and after each session.
Touch points will be cleaned regularly and the
desk wiped down after each customer.

All books that are returned will be quarantined before going back on the shelves.

HYGIENE STATION
Sanitiser is available at the door for all customers to please use.

It will all be very different but please be patient with us and
we hope you enjoy coming back to see us.
We are certainly looking forward to seeing you.

PLEASE REMEMBER TO BRING YOUR LIBRARY CARD!